When I was about 13, I lived with my aunt and her family. Her house was closer to my school then, so it was convenient. However, on occasional Fridays, I'd go to my own home. My aunt was kind, her house was big – first time I ever had my own room – but nothing gave me more joy than going home to spend the weekend with my family.
So one Friday, I packed an extra bag as usual, and after school, I took the long ride home. I got there and all I wanted to do was tell my folks how one of my teachers said I was the brightest kid she ever taught. But as soon as I entered the compound, I knew something was wrong – all our properties were outside. I asked what was happening and my sister said we had been evicted from the house because we could not afford to pay rent. We were homeless.
I have never cried so hard.
Fast forward 16 years and a lot has changed, thankfully. Because I know what it feels like to not have, I have always tried to help people as much as I can. So, on the 25th of December 2017, I decided to spend #ChristmasOnTheStreetz with my friends. We went to Makoko, a slum community in Lagos State, where we planned to feed about 2000 children, while playing music, dancing with them, and giving them gifts. It was going well until we ran out of food. One of the kids who was yet to eat started crying. I was thinking of ways to pacify her when I looked outside and noticed a sea of skinny children struggling to get into the venue. They were not alone. Nursing mothers, teenagers, adults … all of them wanted some of the food we came with. It was obvious that many of them had not eaten a healthy meal for a while and that broke me.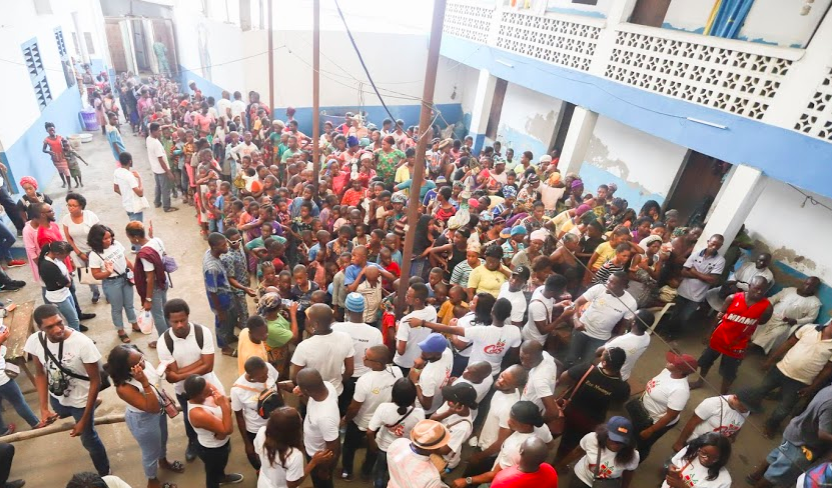 You see, while I did grow up poor, there was almost always food at home. Even when we were homeless, there was always food in our tummies – my mother made sure of that. So, seeing those kids cry because they were not part of the 2000 we fed made me realize that the poverty I experienced was no match for the poverty some other people are experiencing. I spoke to someone about it and he told me it was worse up North, especially in the camps for Internally Displaced Persons. I started digging, to see the extent of the problem and I found many depressing statistics:
More than 86 million Nigerians are living in extreme poverty making us the poverty capital of the world. Nigeria is a food deficit country and one-third of children under 5 are stunted – three times the rate in Tunisia. In the 2018 Global Hunger Index, Nigeria ranks 103rd out of 119 qualifying countries. I was going to add another stat, another reality, but I'm sure you get the message: Nigeria has a huge poverty and hunger problem, and there is urgent need for solutions.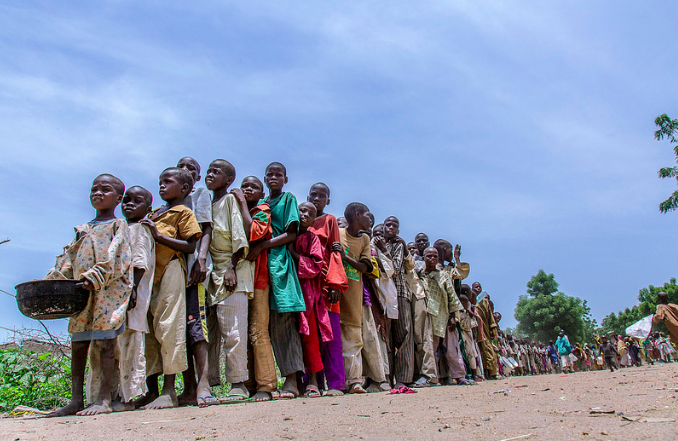 It is John F. Kennedy who said "never ask what your country can do for you. Ask what you can do for your country." While the government has the biggest role to play in solving our problems, I started a farm where I plant maize and cassava, two major crops in Nigeria. I know it is a drop in the sand, but I wanted to contribute to the food basket of the Nation. I also wanted to understand how the sector worked so I could offer solutions/recommendations at a policy level, when the opportunity came.
Fortunately, an opportunity came. I got into the Alliance for Science Global Leadership Fellows Program where I have learnt a lot about biotechnology and how it can help.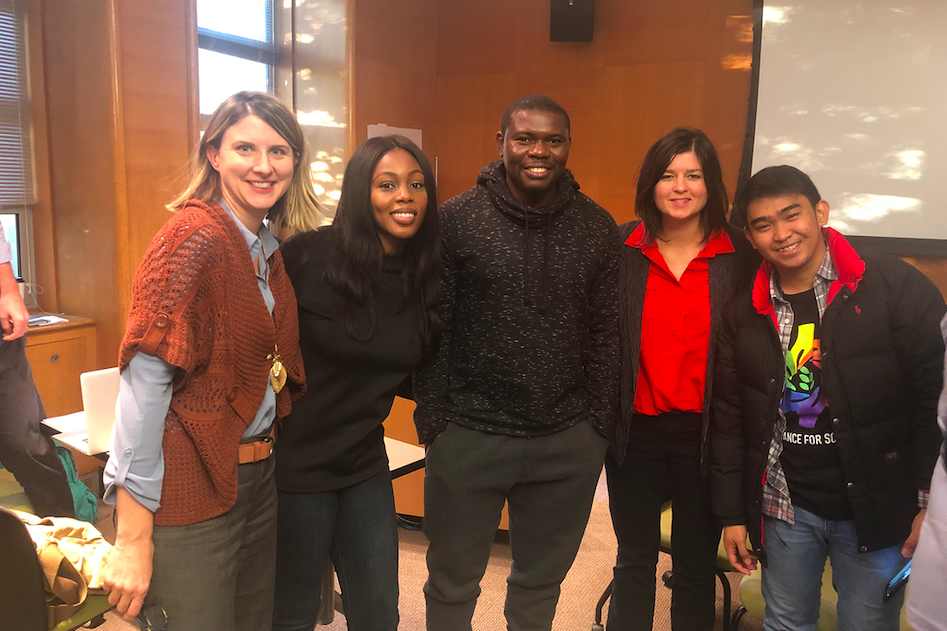 Scientists from all over the world, including Nigeria have committed substantial resources in innovating agricultural techniques that can tackle some of the biggest challenges farmers are facing. Challenges like Maruca pest in cowpea that leads to a devastating 80% yield loss, resulting in a tripled retail price of cowpea (locally called beans) in the market. Challenges like Boll-worm in cotton that has rendered our textile industry moribund. Challenges from our ever-changing climate, and so on. I know biotechnology is not a silver bullet, but it can address some of the pressing issues facing my country, my people and the kids in Makoko who are waiting for us to return this Christmas, so they can eat good food.
Sadly, there are many debates around biotechnology and GMOs. While there is a consensus amongst scientists and experts that they are safe for human and animal consumption, some people are fighting against it for many reasons – some ignorant, some selfish, and some political. Details of the debate are conversations for another day, but I can tell you that while well-fed people are arguing about biotechnology and Genetically Modified Organisms, 4 out of 10 children in my country will be going to bed hungry tonight. The elephants are fighting, and the grass is suffering.
Enough is enough!!!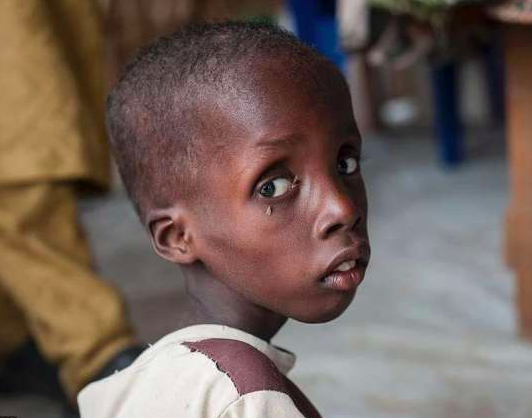 Author:
Chidi Okereke lives in Lagos and works in Digital Communications. He is an entrepreneur, a farmer, a New Media expert and a Cornell Alliance For Science Global Leadership Fellow.